Since "SoCal" is in my tagline, I might as well include this too. I don't live in San Diego. I have been there a few times. First was an 8th grade field trip where we sailed down there. The last few times in my adult life was for San Diego Comic-Con. I shall return one of these days.
If you live down in SD and don't want to deal with the 100+ mile drive to Los Angeles or Orange County, then the San Diego Civic Theatre's got your back. Missing from the picture is Rent and Blue Man Group. I'm assuming those shows will be add-ons when purchasing or renewing your season package.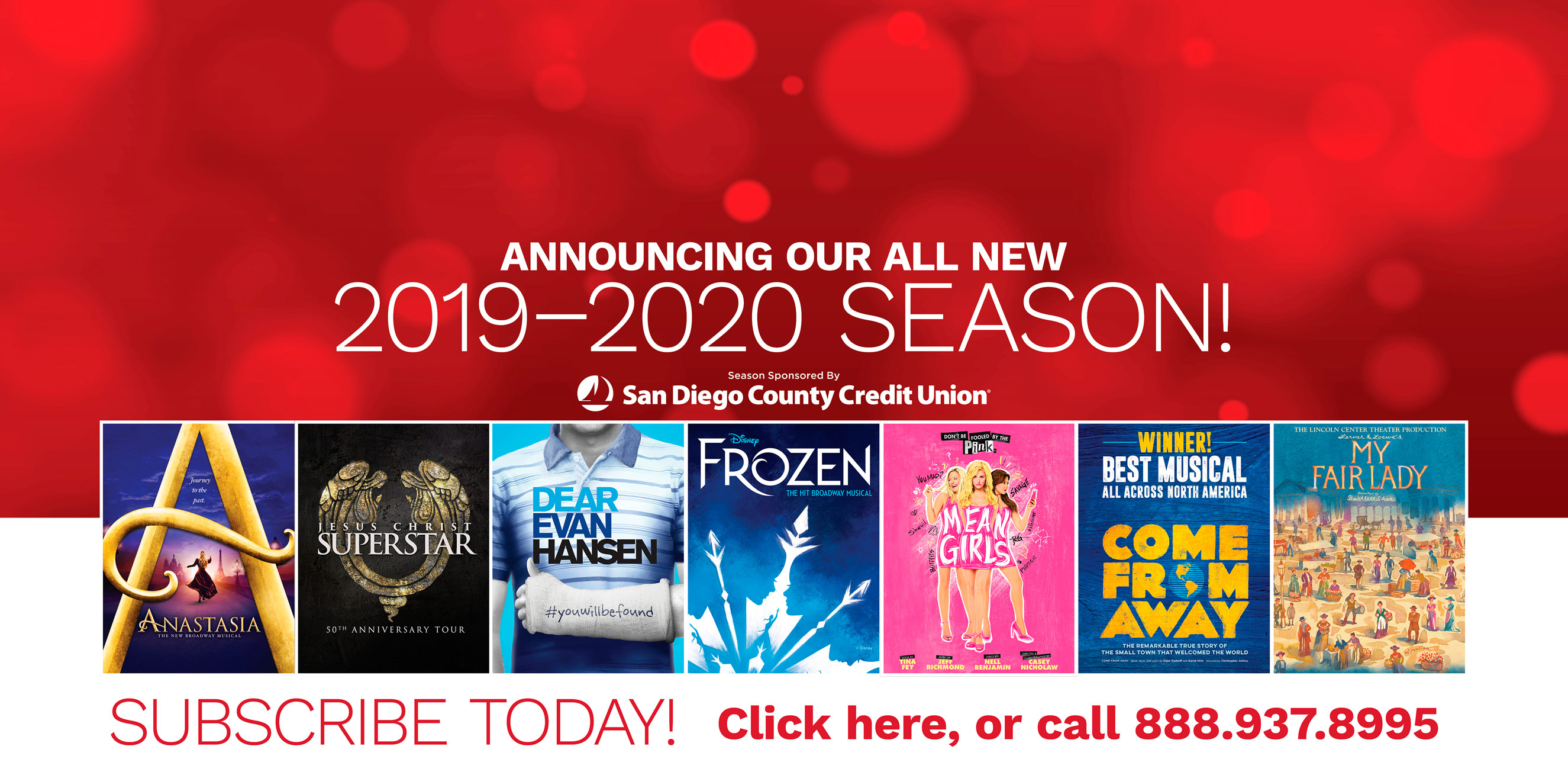 If you don't plan on getting a season package, I recommend you watch Dear Evan Hansen and Come From Away. You can't go wrong with a Tony Award winner for Best Musical and nominee. Believe me, they will not disappoint.