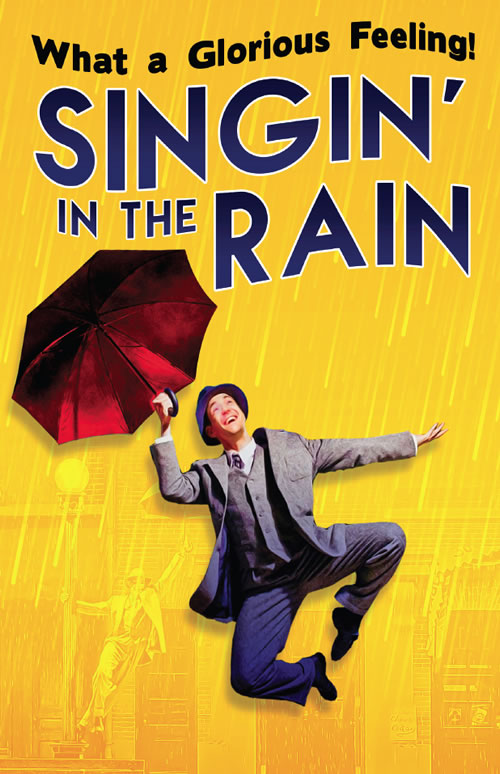 Way before I was even into the live stage musicals, there were two movie musicals that I have always been a fan of, Grease and Singin' in the Rain.
I was introduced to it through TV. It was on one day and it was the scene where Don Lockwood and Lina Lamont were filming the first talkie for Monumental Pictures. I think it was the first time a classic movie made me laugh. Many years later after getting a job, I bought it on DVD and again when it came out on Blu-Ray.
So far I still haven't hit up a local theatre and production yet. Looks like this is going to be my first for 2019. I've been to The Richard and Karen Carpenter Performing Arts Center in Long Beach where Musical Theatre West performs and I've been to The Cerritos Center for the Performing Arts, home of 3-D Theatricals. I still haven't been to La Mirada Theatre for the Performing Arts to see a performance by McCoy Rigby Entertainment. I personally haven't been to La Mirada and according to Google Maps, there's plenty of dining options before the show.
Performances of Singin' in the Rain at La Mirada runs from April 19 to May 12. There are some gaps in their performance calendar so please go to the site for more details.